TaylorMade JetSpeed driver is the first club to feature the brand's Speed Pocket behind the face. This helps keep spin to a minimum, while also offering better performance on shots that make contact low on the face.
The subtle, stripped-back look is very different compared to TaylorMade drivers of recent years. This will be a positive for some, and a negative for others. The sole design is particularly clean and understated. The matte black crown is a world away from recent white offerings, and many TaylorMade loyalists will miss the help with alignment that the white drivers offered.
The vast majority of those who purchase a new TaylorMade driver will need to evaluate the amount of loft they play. Many will find themselves using considerably more loft, but the good news is that when you find the right set-up the flight is strong, with no ballooning. Revised pear shaped head has improved the looks and builds confidence when you are stood over the ball. Off centre strikes still go well.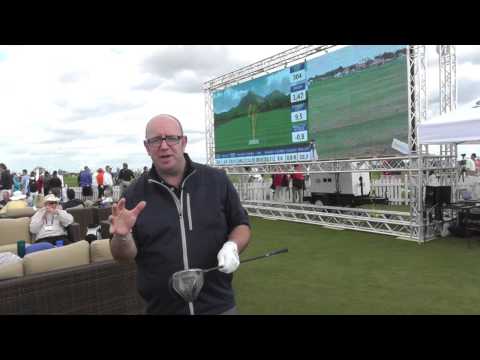 The design did give me noticeable speed increases, particularly on shots struck low on the face. I liked the shape of the head, and the added loft gave me more confidence. As with the recently introduced Taylormade SLDR driver, weight has been moved low and forward to promote less spin and generate faster ball speeds.
Those who struggle with too much spin will find plenty of added distance on offer here. In addition, there's very little difference between shots off the middle and bottom of the face. The JetSpeed didn't suffer too much in the dispersion stakes, thanks to the head design. However, those after more control should try the TP Matrix Velox 60 shaft.
The Impact sound has changed compared to the Taylormade RocketBallz RBZ Stage 2 driver, the impressive impact sound remains. This strikes a balance between powerful and pleasing to the ear.