With just one simple 12-position loft sleeve, the TaylorMade R1 is a driver for everyone. For most golfers, the phrase one-size-fits-all has only been a facet to consider when purchasing a cap.
From a recent survey conducted by TaylorMade, results showed 80% of golfers are currently playing the wrong loft to match their game. With the Taylormade R1 driver, there are no such problems. Take out the wrench and trial out different lofts from 8- to 12-degree including two upright positions before dialling into your desired launch angle. An easy-to-use, small dial on the hosel allows you to change the loft in half-degree increments, which was also quite good fun to play around with.
The new loft sleeve was designed in conjunction with the R1's revamped adjustable sole plate with seven different settings that can change the face angle as much as 3-degree open or closed in 1-degree increments – forming yet another upgrade on its predecessor that offered just five settings in 1.5-degree increments. During my testing, I favoured neutral.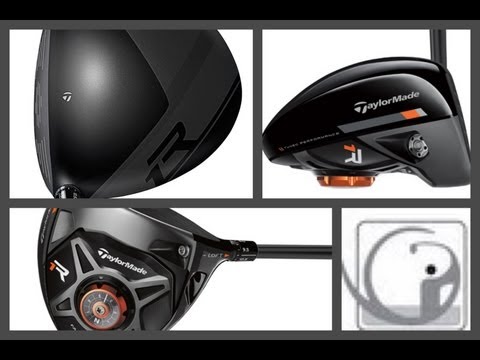 Similar in its technology to the white version, launched earlier this year to wide acclaim, the Taylormade R1 Black driver, claims TaylorMade, features the greatest range of adjustability of any driver it has produced. R1 offers golfers 12 loft settings and seven face-angle positions. It also has two moveable weights to assist shot shaping. All this allows it to be tuned upto 168 different ways to specifically fit a player's swing and optimise distance and accuracy.
The R1 Black gives players who prefer that colour access to our industry leading technology. "For three years we have only made white drivers but we've have heard from a number of golfers who just prefer the look of black," said TaylorMade's President and CEO, Mark King.
Overall, Tour players now have two colour options. Some will opt for R1 Black; others will stay with the white version taking advantage of the white/black contrast and alignment benefits.